Welcome to our roundup of the best surf t-shirts, as chosen by our discerning fashion team. This year we've prioritized sustainable designs, including tees from some of our favorite brands like Outerknown, Patagonia and Florence Marine X.
The perfect surf tee is comfortable and versatile. It should look good enough to be acceptable almost anywhere (chuck on a jacket if you're going out) while being crafted in a way that will last at least three years. Fast fashion no more!
The following selection of surf t-shirts beautifully capture the laid-back surfing vibe without screening "I am a surfer!" through giant logos and overwhelming graphics. We hope you find a design you love.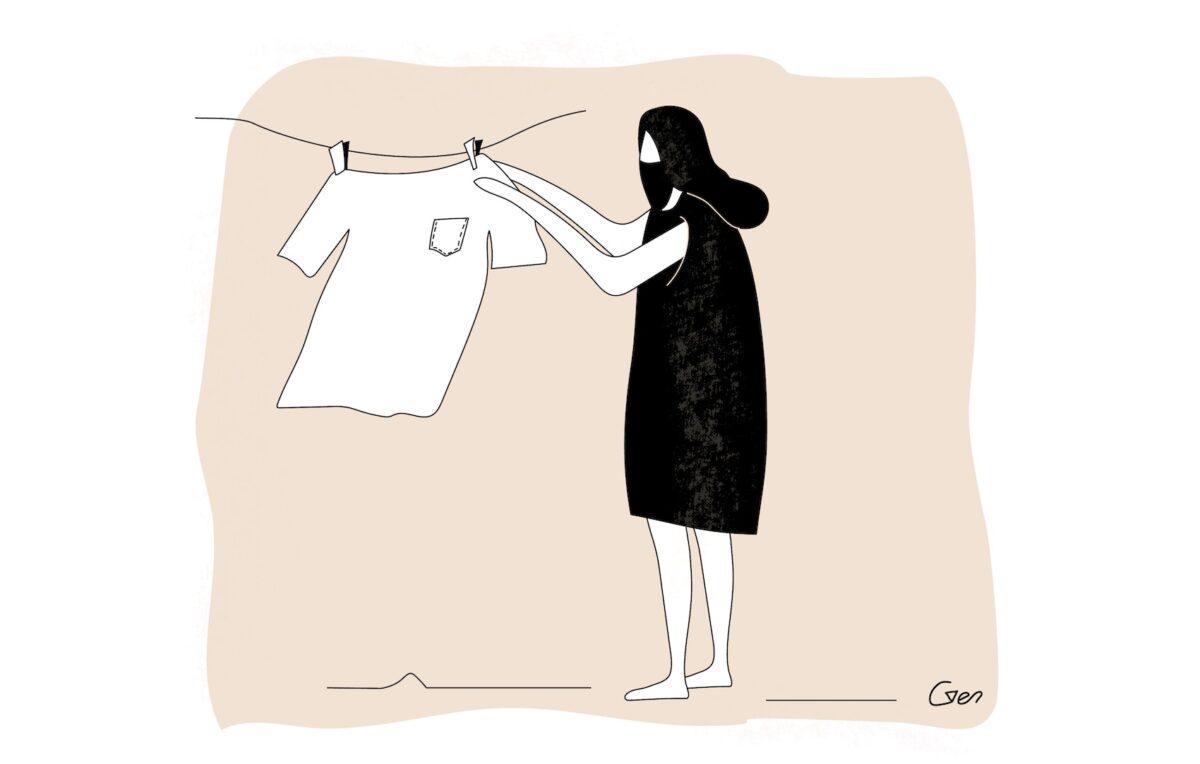 Patagonia's Regenerative Organic Certified™ Cotton Lightweight Tee
Patagonia kicks off our list with its minimalist Regenerative Organic Certified™ Cotton Lightweight Tee. This shirt features a relaxed fit, perfect for a beach day or a travel adventure to your favorite surf or meeting spot. Made from 100% organic cotton, it underscores Patagonia's commitment to sustainable fashion.
Outerknown's Sojourn Tee
Crafted from organic and recycled materials, the Sojourn Tee from Outerknown resonates with eco-conscious surfers. With its lightweight, breathable fabric that is unbelievably soft, the Sojourn stands out as one of the most sustainable and best-fitting tees. Its fine Peruvian Pima cotton composition and signature details make it an essential addition to any surfer's wardrobe. Wear what Kelly Slater wears… we do.
Florence Marine X Burgee Recover T-shirt
Offering a unique blend of style and sustainability, the Burgee Recover™ T-Shirt from Florence Marine X is a breath of fresh air in surf fashion: simple and functional. Utilizing Recover™ yarns, the shirt repurposes textile waste from the factory floor into high-quality recycled fibers, making it an incredibly soft and versatile tee that respects the environment.
Vissla's Amigo Palm Organic Tee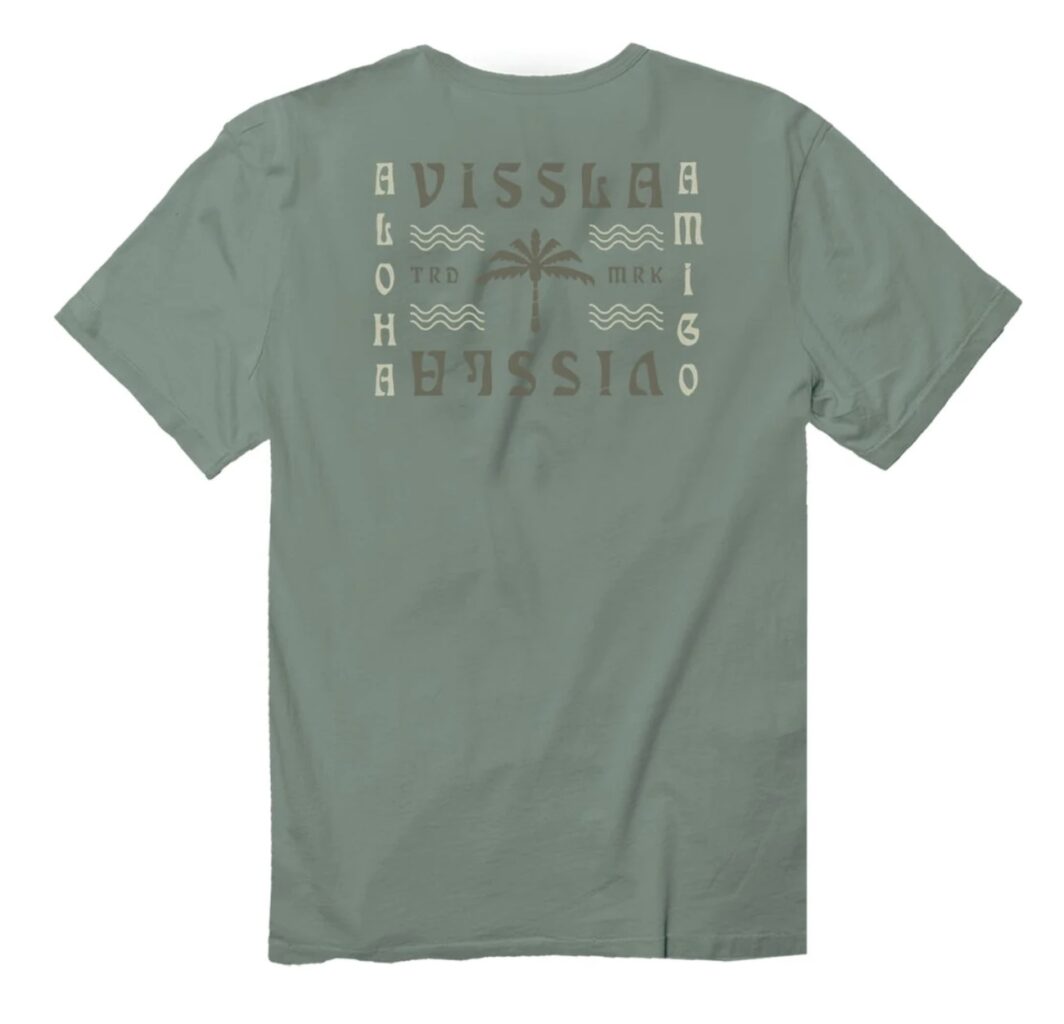 Vissla's Amigo Palm Organic Tee embodies a modern fit and crafted using responsibly-sourced 100% GOTS Certified organic cotton. Undergoing a vintage wash, the tee features a soft touch and worn-in look. Vissla's iconic branding and subtle, super soft screen print accentuate its appeal, symbolizing Vissla's dedication to style, functionality, and the environment.
Hurley's Everyday Explore Icon Tee
Hurley's Everyday Explore Icon Tee offers minimalistic design with a focus on comfort. The lightweight, quick-drying fabric and relaxed fit are perfect for a day at the beach or a night out. If we were to own only one t-shirt this would be the one.
Billabong's Agave Short Sleeve T-Shirt
Billabong's A/Div Agave Short Sleeve T-Shirt, crafted from lightweight organic jersey, is the epitome of versatility. Its custom graphics, short sleeves, and comfortable fit make it the perfect companion from beach to street. We love Billabong's adventure division gear!
Rip Curl's Wettie Essential Tee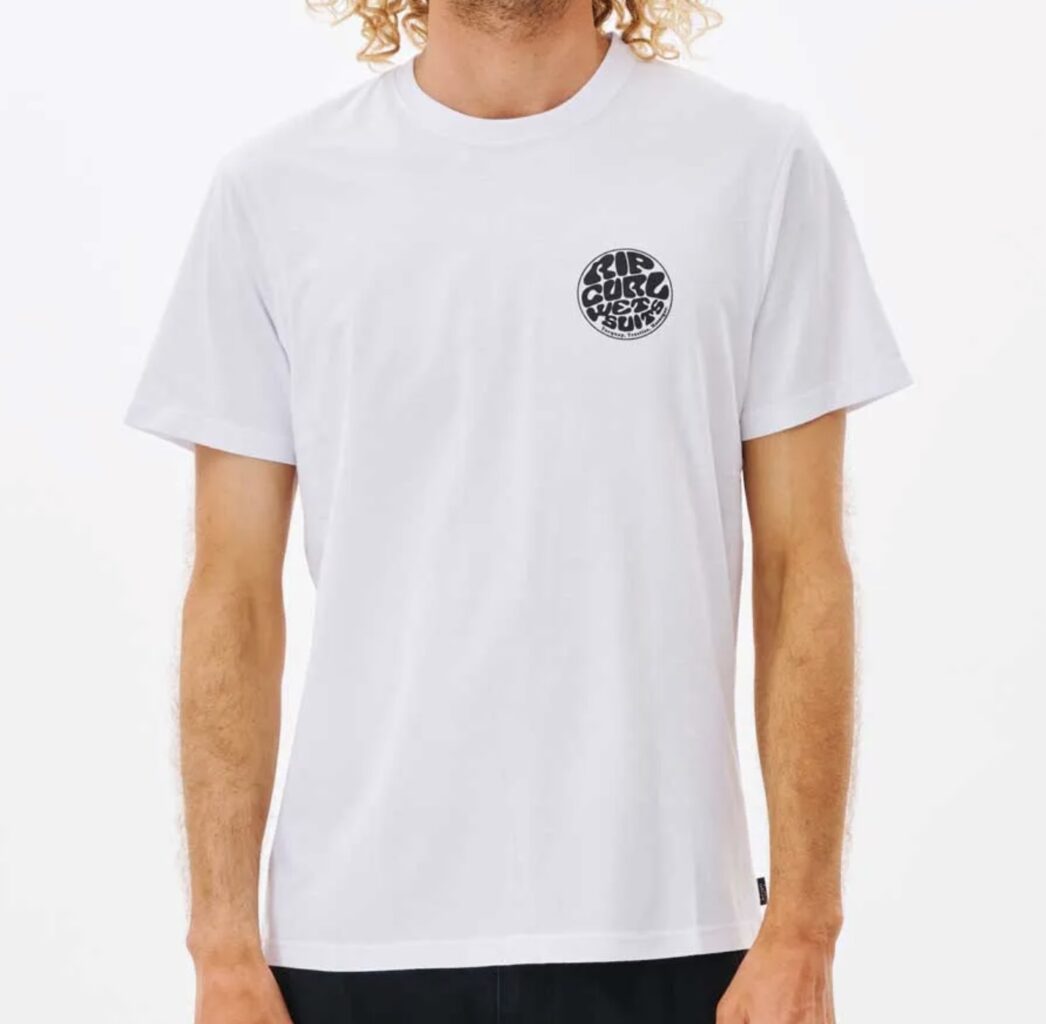 With vintage surf graphics and relaxed fit, the Wettie Essential Tee from Rip Curl takes you back to the golden age of surfing. Its soft, quick-drying fabric ensures comfort, whether you're on the sand or the board.
Deus Ex Machina's Lineup Tee
The Lineup Tee from Deus Ex Machina encapsulates beach life with its sun-bleached colors and relaxed fit, perfect for relaxing on the sand — or in a cafe — after an epic surf session.
Quiksilver's QS Bloom T-shirt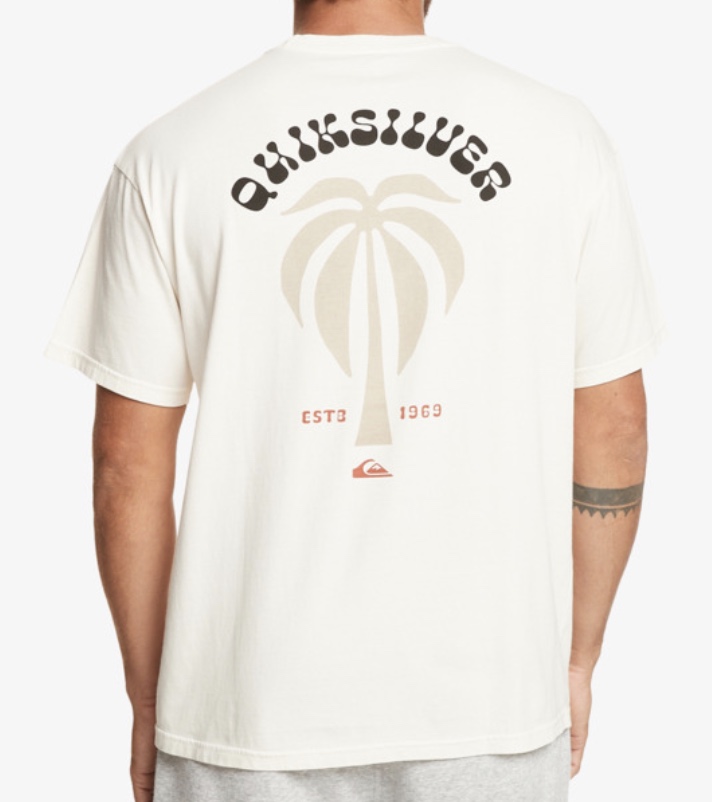 Quiksilver's QS Bloom T-shirt celebrates surf culture with ocean-inspired designs that resonate with the free-spirited surfer. Crafted with organic cotton and natural dye, it promises comfort and breathability, even on the hottest days.
TCSS's Scribble Tee
TCSS's Scribble Tee , featuring a unique, vibrant logo design, appeals to every surfer's creative spirit. The regular, slightly oversized fit comfortably drapes off the shoulder, offering a casual yet chic look.
---
There you have it! Ten incredible options for surf-inspired t-shirt fashion. Remember, good style is about more than looking good. It's about feeling good and making choices that are good for our planet. Happy surfing, and even happier shopping!